---
The IQOS VEEV is the latest pod vape by PMI (Philip Morris International). It's the follow up to the IQOS Mesh, which we reviewed a while back. The Mesh had a few things going for it, namely the flavors, but there was still some room for improvement. Hopefully they have taken our critiques of their last release into account when designing the VEEV.
The device is sold separately from the AC adapter and pods. Right now it is currently only sold in some parts of the UK and will be available online at Vaping.com. For now, let's find out more about what the IQOS VEEV has to offer in terms of design, features and functionality.
Constructed from a single piece of aluminum, the VEEV appears to be lightweight and possibly more durable than the Mesh. It comes in Brilliant Gold, Velvet Grey, Lucid Teal, Copper Rose and Marine Blue. It looks to have a smooth tactile feel and provides vibrational feedback. Aesthetically speaking, it has a modern and sleek appearance which matches its high-tech aspects.
The VEEV shares many of the same features with the Mesh. It utilizes Bluetooth technology for pairing it with your smartphone. The app gives you options to lock the device, track your puff count, change presets and adjust cloud size. It also has a find my vape function that locates your VEEV if you misplace it and an age-verification system to prevent minors from using it.
The device is draw-activated and utilizes mesh-style pre-filled coils. It also has an "intelligent" temperature control system to prevent dry hits and to prevent you from hitting an empty pod. The pods are currently available in four flavors including Classic Auburn, Classic Blond, Green Mix and Classic Mint. They contain 2 mL of e-liquid each and contain 18 mg nicotine strength. The kit is geared towards smokers and MTL vapers and is said to provide a nice tight draw.
Battery life and charging
The device now has four LED lights to provide battery life indication. It takes about a half hour to achieve a full charge using an AC Power Adapter for a full day of vaping. It can also be vaped while charging. Once the battery has fully drained the lowest light will blink before powering off.
Four lights:

 

75%+
Three lights:

 

75-50%
Two lights:

 

50-25%
One light:

 

25-1%
VEEV Pods Classic Auburn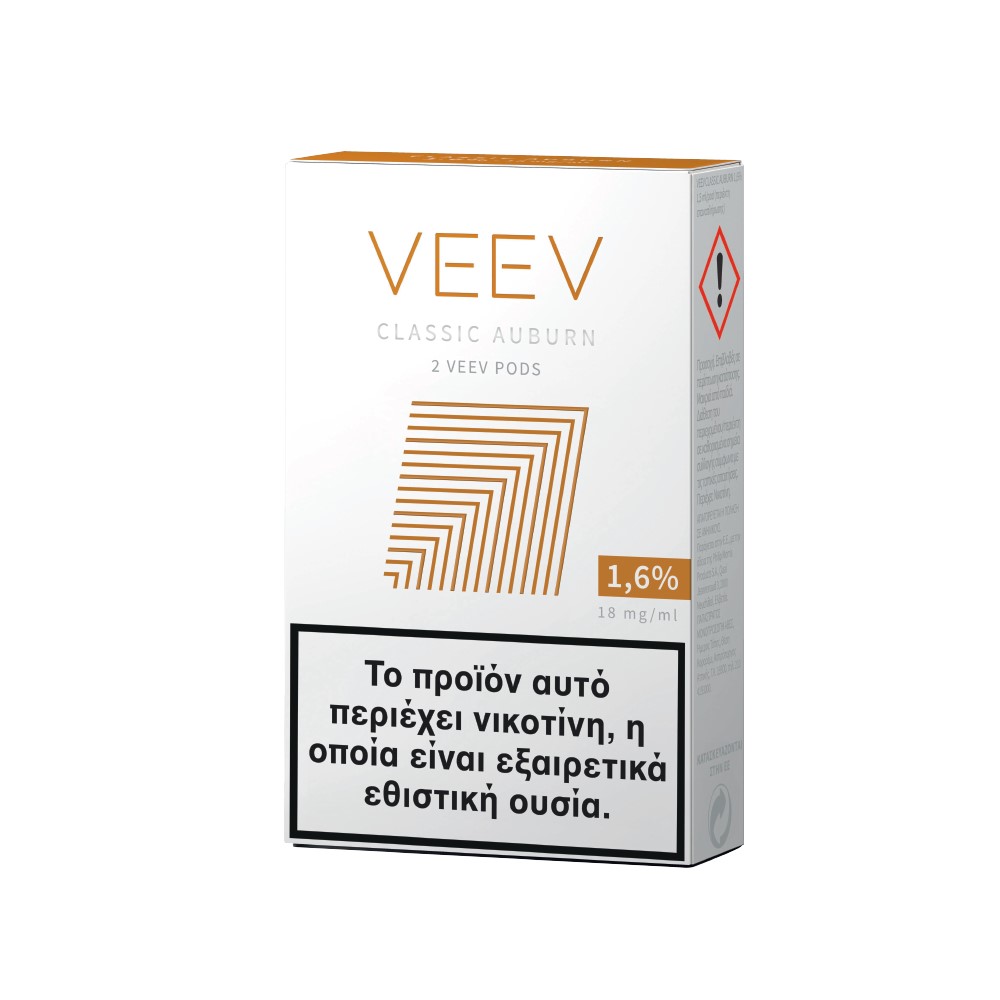 Smoke aromas with notes of nuts

VEEV pods are designed to be used with the IQOS VEEV device

Made by experts in the EU.

Package contents: 2 VEEV pods
VEEV Pods Classic Blond
Smoke aromas with notes of flowers

VEEV pods are designed to be used with the IQOS VEEV device

Made by experts in the EU.

Package contents: 2 VEEV pods
VEEV Pods Classic Mint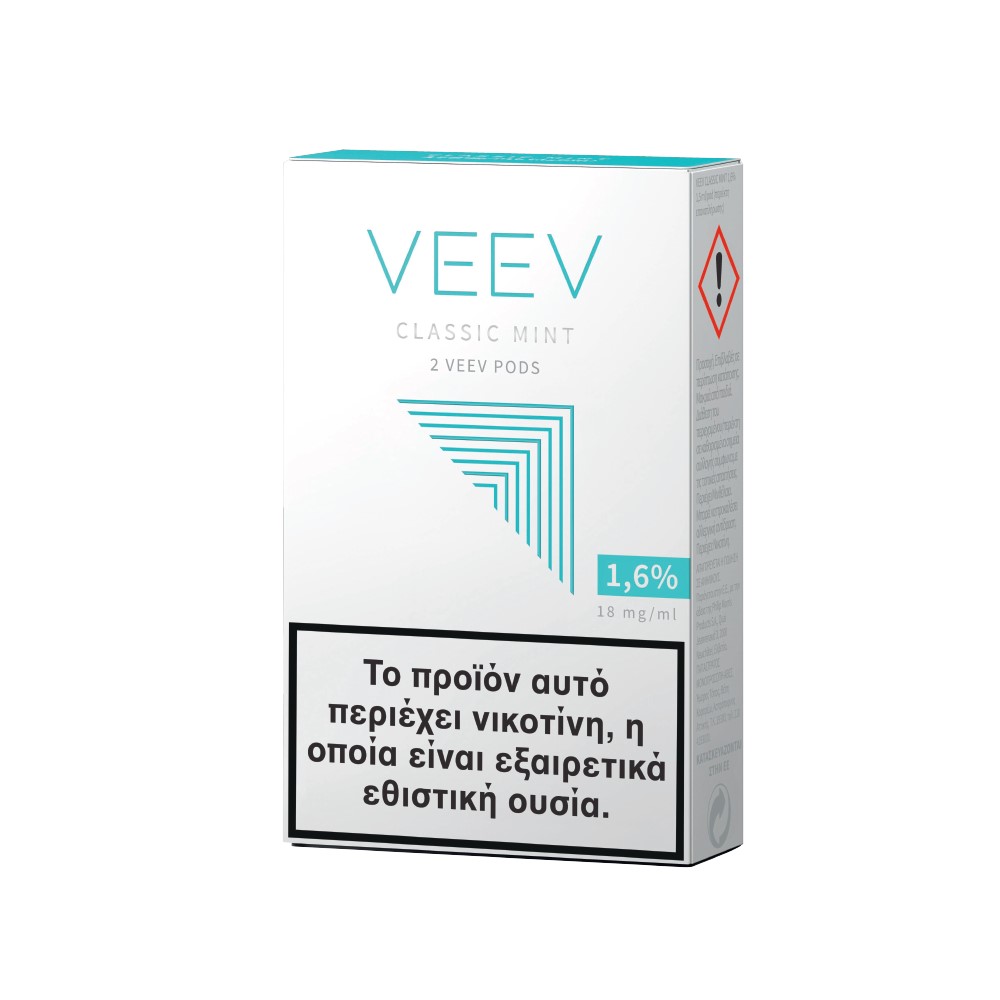 Mint flavor with hints of mint

VEEV pods are designed to be used with the IQOS VEEV device

Made by experts in the EU.

Package contents: 2 VEEV pods
VEEV Pods Green Mix
Mint flavor with notes of herbs

VEEV pods are designed to be used with the IQOS VEEV device

Made by experts in the EU.

Package contents: 2 VEEV pods
VEEV Pods Red Mix
Red berry flavor

VEEV pods are designed to be used with the IQOS VEEV device

Made by experts in the EU.

Package contents: 2 VEEV pods
VEEV Pods Sunglow Mix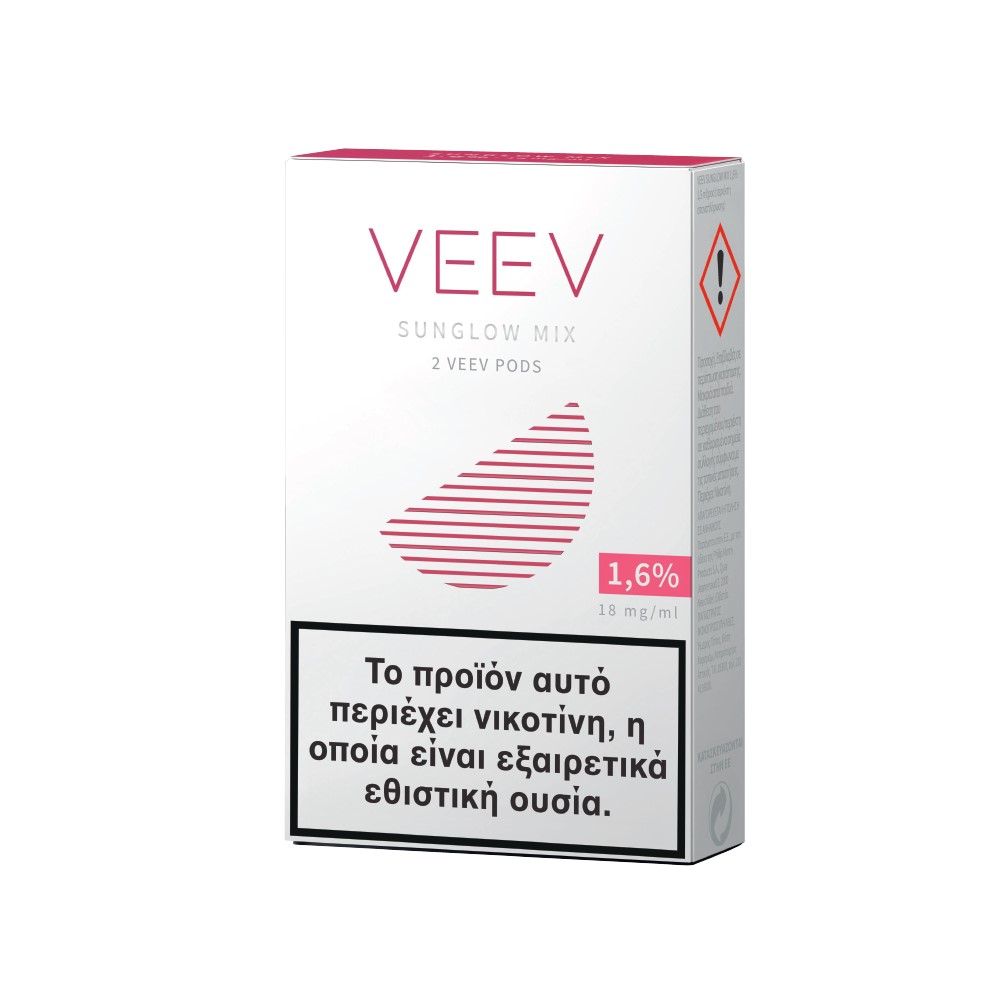 Notes of summer fruits

VEEV pods are designed to be used with the IQOS VEEV device

Made by experts in the EU.

Package contents: 2 VEEV pods
VEEV Pods Mauve Mix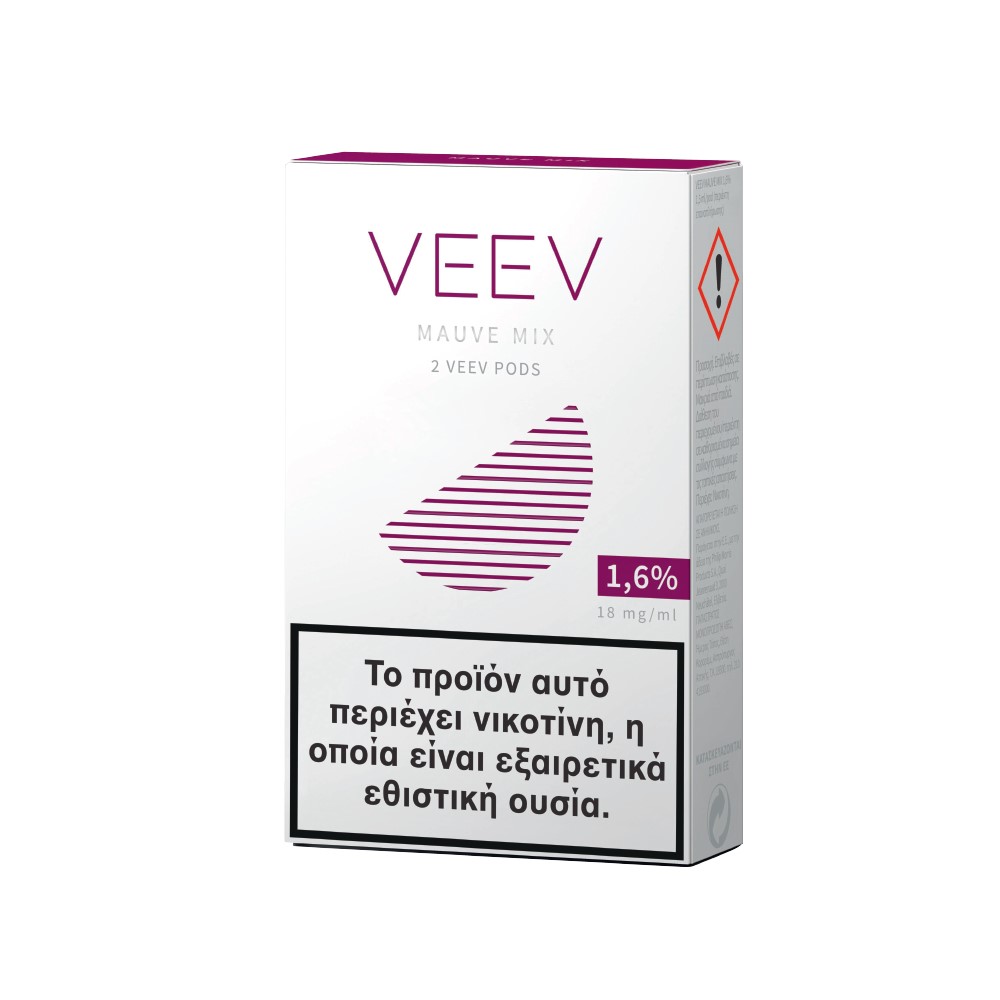 Combination of exotic notes

VEEV pods are designed to be used with the IQOS VEEV device

Made by experts in the EU.

Package contents: 2 VEEV pods